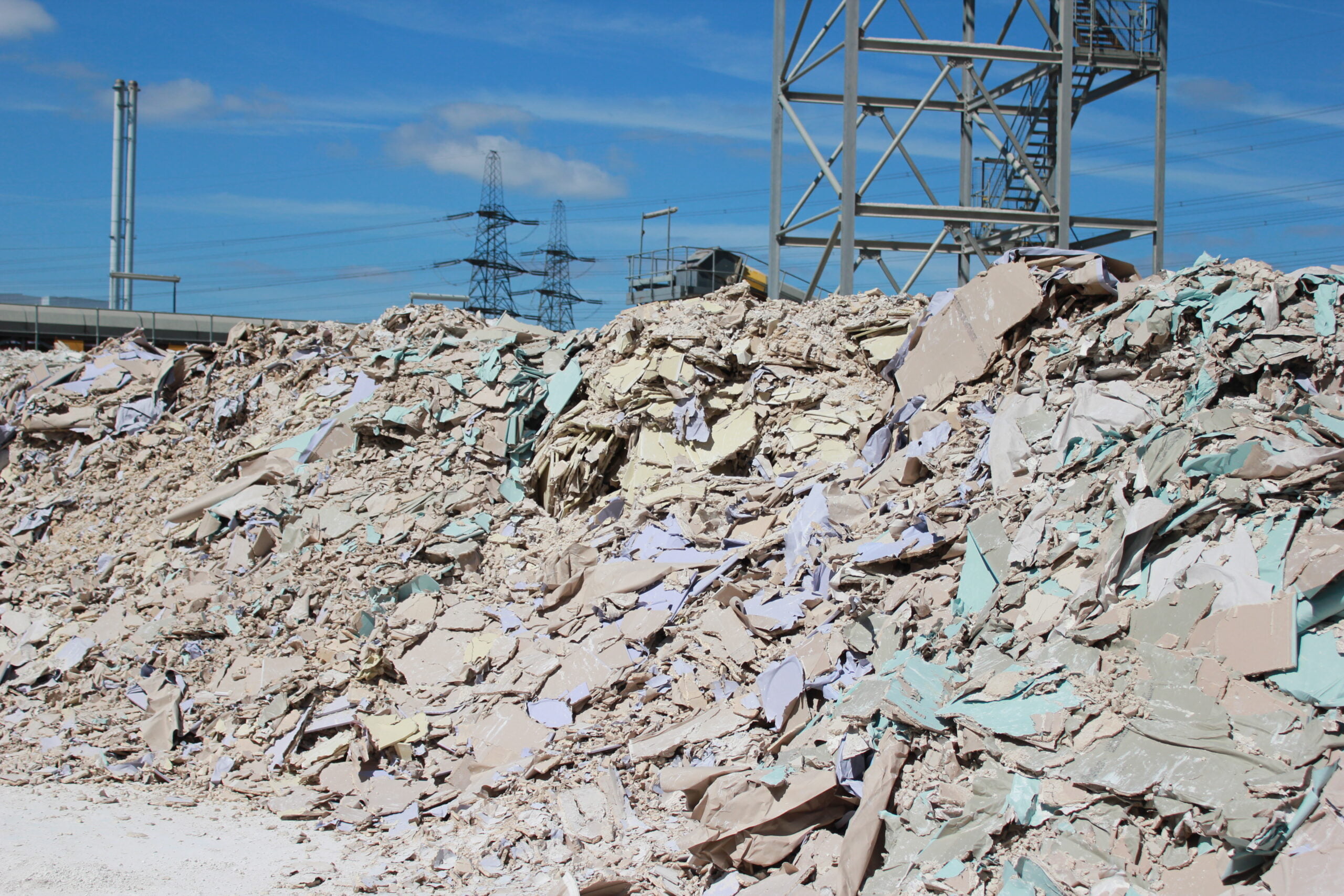 Plasterboard Recycling
Our state of the art, award winning plasterboard recycling facility is one of the largest of its kind in Europe. Patented technology allows complete recovery of over 2,000 tonnes of waste plasterboard each week.
Since April 2009, high sulphate bearing waste streams were no longer accepted at landfill. This is due to the production of toxic gases in the form of Hydrogen Sulphide. Today, the only commercially viable end route for plasterboard and high sulphate waste streams, is recycling through proven and sustainable routes.
If your company produces plasterboard waste and you would like a cost effective, auditable recycling route please fill in the form below.
Key benefits to utilising our plasterboard and gypsum recycling facility:
100% recovery of all plasterboard waste received
Reduced waste disposal costs
Our process is fully compliant with PAS109; the plasterboard recycling protocol
The manufacturer, age and colour of the plasterboard waste is not an issue
We are fully licensed to accept and process these high sulphate bearing waste streams – this ensures your end routes are lawful and legitimate
We can arrange the transportation of your waste into our facility, via articulated tipper or walking floor, however a skip services is offered throughout the Yorkshire area