Plasterboard Recycling
Providing award winning, patented and zero landfill solutions
We cost effectively recycle over 100,000 tonnes of plasterboard every year at our award winning facility.
Operating from our licenced facility in Rotherham, we aggregate waste plasterboard from across the UK and cost-effectively recover the inherent gypsum via our patented processing plant.
We have long-term supply contracts with our partners to supply recycled gypsum so that it can be used to make new plasterboard. We work closely with them to support their capacity to use an ever increasing amount of recycled material, with long term targets of 50%.
Gypsum is a plentiful and widely available material that is eminently recyclable. Hatfield have been at the forefront of recycling this material for over 20 years and have developed a full circular economy solution so that this material can be re-used repeatedly reducing the requirement to mine and transport fresh material from abroad.
We were part of the 'Technical Advisory' group working with DEFRA, the EA and BSI to develop the PAS 109 Protocol to ensure that recycled gypsum is classed as a product and not a waste. The Protocol ensures that strict procedures are followed to ensure that a quality product is manufactured and industry standards are maintained. It is now illegal to landfill waste plasterboard.
We have a comprehensively licenced facility to be able to accept a variety of industrial wastes and by-products:
Refractory crushing
Drying facilities
Bulk blending and bagging facilities
Waste Brokerage and inert ash & soils disposal
Furthermore we can also provide Waste Brokerage and Industrial Site Services. In particular we provide services to renewable energy generators to support them with compliant disposal of their by-products.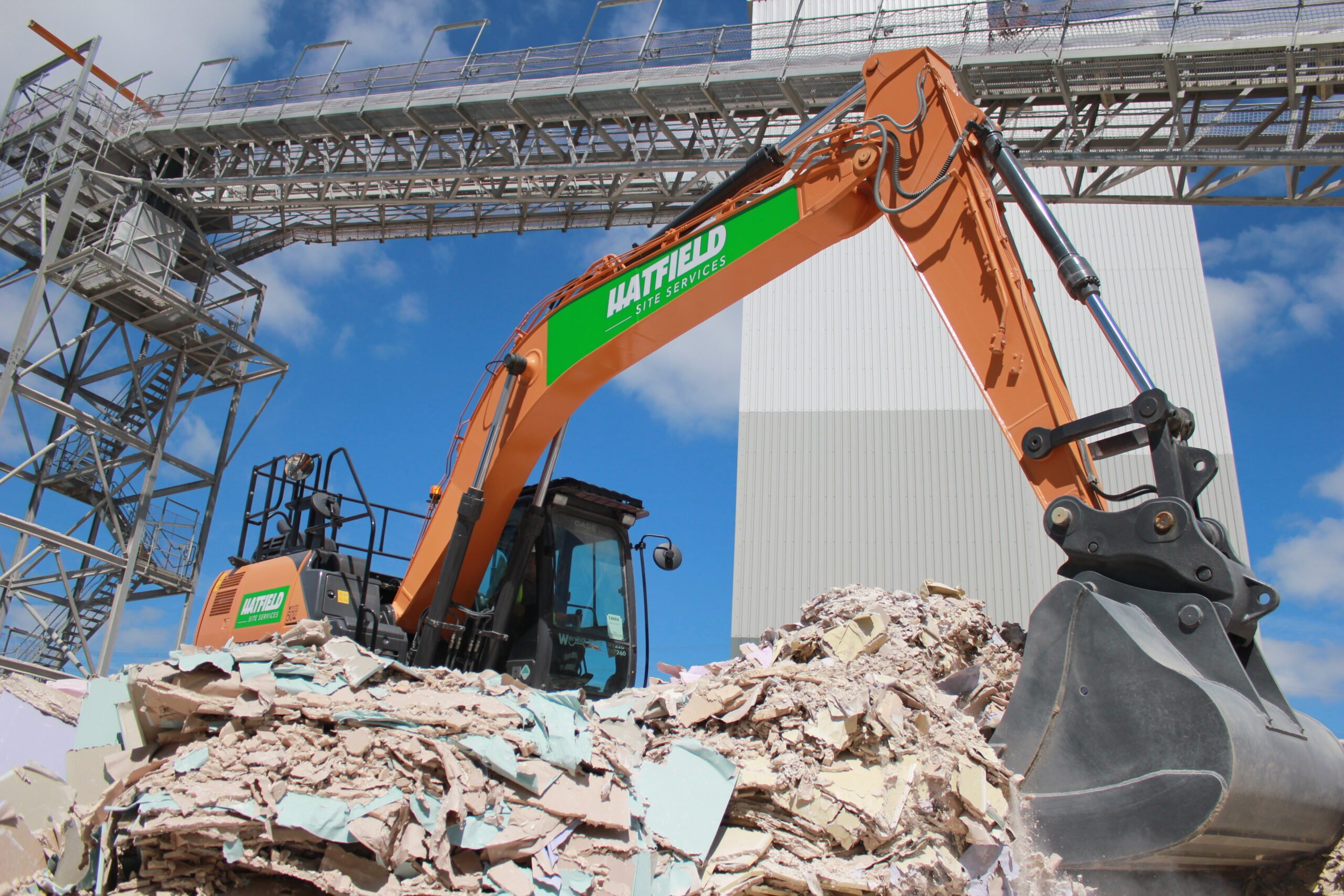 Plasterboard Recycling
Plasterboard and gypsum based building products are widely used construction products which demonstrate many advantageous properties including low flammability, high strength and relatively low cost. However, after fulfilling its intended purpose, special disposal considerations need to be taken into account. Around 1 million tonnes of Gypsum waste is produced annually.
Related Services